E3 2019: Top 10 Best Announcements of the Show
Though E3 2019 wasn't exactly a banner year for the conference, there were still loads of brilliant annoucements. Here are the Top 10.
Let's be real here: E3 2019 didn't quite live up to the months of anticipation, predictions, and rumors that preceded it. This year felt especially lackluster. It's not so much due to Sony not being in attendance—if they had been, it isn't like they would've had much to show, anyway—but more so because it felt like a preparation year. First-parties and third-parties alike are all furiously building behind the scenes for the looming next generation of consoles launching in 2020.
That said, it's not like there weren't some absolutely fantastic announcements at this year's conference. In fact, I had a hard time keeping it down to just 10! As underwhelming as E3 2019 was as a whole, nearly every conference had at least one exciting reveal or demonstration. Here's our list of the absolute best of show.
10. Halo Infinite Launching with Xbox Scarlett in 2020
Next-gen, here we come! Both Sony and Microsoft have been steadily preparing for the launch of their next consoles; Sony is staying relatively quiet and only releasing a couple of major exclusives for two years in a row now, while Microsoft has acquired a whopping eight new first-party studios in the span of twelve months. We could all reasonably assume that most of those studios wouldn't have much to show so soon, but what about last year's stunning new Halo reveal? Surely that could be on the roster soon enough, right?
The confirmation of Halo Infinite as a launch title for Project Scarlett is bittersweet. On the one hand, it feels like the perfect way to start a new hardware generation. The game's scope really feels limitless now that it isn't bound to restrictions of current-gen tech. At the same time, announcing both launches so far in advance feels a bit underwhelming. Here's hoping they're well worth the wait.
---
9. No More Heroes 3 Reveal
This one is a bit tricky. The actual reveal trailer for No More Heroes 3 isn't anything to write home about; in fact, the voice acting was downright atrocious. However, just the fact that we're getting a third entry in the series after the dud that was Travis Strikes Again: No More Heroes is baffling in the best way possible.
Fans of the first two games were both furious and worried when series creator Suda51 claimed that the success of TSA would dictate the future of the entire franchise. Yet, here we are! Follow-up interviews since the announcement sound quite promising, and despite the vague 2020 window that'll likely result in a fall or winter release, those hoping for that old-school Travis Touchdown gameplay finally have something to look forward to once again.
---
8. The Witcher 3: Wild Hunt Coming to Nintendo Switch
What sorcery is this? The Witcher 3: Wild Hunt—with every scrap of additional content included—is coming to the Switch sometime this year, compliments of Saber Interactive and CD Projekt Red. The game is so massive that it'll be one of the very few to use a full 32gb game card (no download required!).
Rumors that had been circulating for months knocked the wind out of the sails of this announcement quite a bit, but the sheer fact that it's happening is still brilliant. 540p handheld or no, if they can manage to get it running at a solid 30fps, this will easily go down as the most impressive Switch port ever.
---
7. Elden Ring Reveal
Another casualty of leaks/rumors, Elden Ring would've been a blockbuster announcement if we hadn't already been expecting it. That said, the gravity of this reveal is still undeniable. With George R.R. Martin's Game of Thrones just ending (though the books are still going strong) and From Software's Sekiro: Shadows Die Twice recently releasing to critical acclaim from fans worldwide, there couldn't have been a better time to announce a collaboration between the two.
We still don't know many details about the game itself. The teaser overflowed with themes of ruin, destruction, and utter despair—sounds about right for these two. However, with not so much as a release year teased, fans might have quite a long ways to wait before getting their hands on this one.
---
6. Phantasy Star Online 2 Coming to the West
Looks like one of Phil's trips to Japan finally paid off. In what was perhaps the most shocking, completely out-of-left-field announcements, Phantasy Star Online 2 is finally being brought to the West by way of…Microsoft?!
Hardcore Western fans have wanted to (legally) play Japan's most popular MMO since it launched way back in 2012. Similarly to Final Fantasy XIV, it has received a ridiculous amount of polish and content since then (all of which will translate to the Western release). Unlike Final Fantasy XIV, Phantasy Star Online 2 will be 100% free-to-play. Purchasing publishing rights for the West might have been a risky business move, but it's undoubtedly a smart goodwill play.
---
5. Watch Dogs Legion Reveal
Watch Dogs is one of the few franchises that feels like it's on an upward trend. Though the first game over-promised and spectacularly under-delivered, Watch Dogs 2 is generally regarded as major step up and genuinely fun in its own right. When leaks started to pop up that the next entry, Legion, would let players control any and all NPCs in the game, it seemed completely ridiculous.
And then they showed a good ten minute-long gameplay demonstration.
The potential of Watch Dogs Legion is incredible. Being able to take control of whoever you see walking down the street and recruiting them to fight for your cause sounds nearly as next-gen as Cyberpunk 2077 looks. And yet, both games are miraculously releasing early next year. It remains to be seen if Legion can actually make taking control of NPCs feel like more than simply swapping skins, but if it can, it has the potential to be one of the best games of next year.
---
4. Cyberpunk 2077 Release Date/Keanu Reeves Guest Appearance
Cyberpunk 2077 quickly became one of the most anticipated games of all time following its explosive E3 2018 trailer and subsequent gameplay demo. At the time, most had assumed that the game was frankly too demanding to run on the current generation of consoles.
And then Microsoft's E3 2019 presser happened. April 16, 2020, it is!
Though a glimpse of gameplay would've made the reveal that much better, this announcement earns its rank by defying expectations and coming out much sooner than anyone could have reasonably expected. Add in Keanu Reeves as a "breathtaking" guest star, and we got what was easily one of the best moments of the entire event.
---
3. Final Fantasy VII Remake Release Date/Extended Gameplay Demo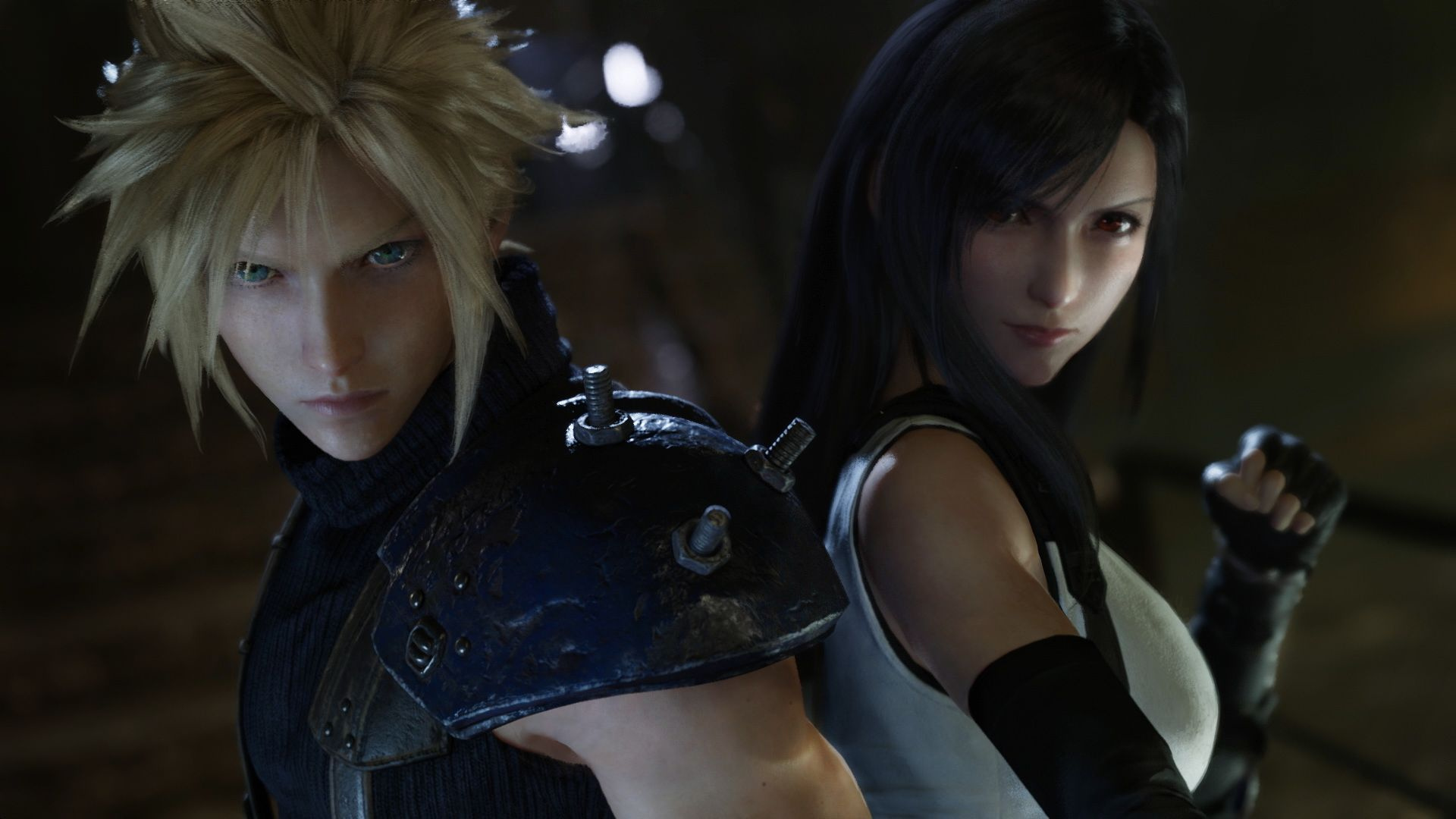 What a time to be alive. Right on the heels of Kingdom Hearts 3's release in January after eons spent in development hell, not many expected Square's other turbulent project to release any time soon. If anything, fans just wanted another glimpse of gameplay and the updated visuals. But man, did they get so much more.
Announcing the March 3rd, 2020 launch date at the Final Fantasy VII concert the night before Square's press conference was a strange move that in hindsight might have actually got them even more viewers. The subsequent extensive gameplay demos are what really set this announcement apart from any other on this list, though. The action-oriented combat looks flashy yet dynamic, the visuals look gorgeous, and cutscenes look extremely well-produced. Early 2020 is going to be rough for gamers' wallets everywhere.
---
2. Banjo-Kazooie in Super Smash Bros. Ultimate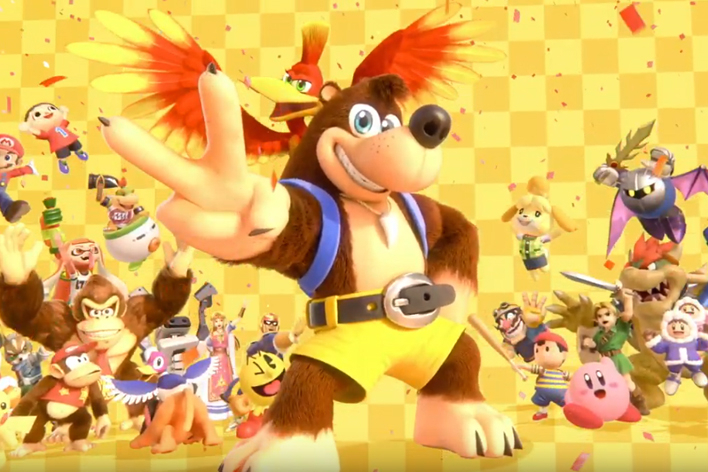 Super Smash Bros. DLC rollouts have gradually become one of—if not the—biggest hype cycles in gaming, period. Whereas other fighting game communities collectively rejoice when a treasured character joins the roster, new additions to Smash manage to reach far beyond the confines of the Smash community itself.
Coming off the mind-blowing addition that was Persona 5's Joker, the next DLC fighters had a ton to live up to. The announcement of The Hero from Dragon Quest early on was a wise way to lower expectations until the tail-end of the presentation (though much of the series' fanbase in Japan surely roared with glee at the reveal).
And then, at the very end of the Direct, a single Jiggy flashed across the screen! All doubt that Nintendo would never be able to get the rights from Microsoft to use Banjo vanished in an instant. Everything from DK, Diddy, and King K. Rool cheering the duo on to the gameplay snippets showing off how perfectly his moveset was translated from the original games exuded love and reverence for one of Nintendo's long-lost franchises. The final screen of the trailer (shown above) really says it all.
---
1. Breath of the Wild Sequel Announcement
Every now and then we get a game announcement that perfectly encompasses the joys of not being spoiled by leaks and rumors. This is that announcement.
You could practically hear everyone who'd played the instant classic over two years ago collectively gasp as they started to figure out what they were looking at. The trailer's notably darker tone compared to the first game made it all the more mysterious. Was this DLC? A spin-off a là Persona Scramble? No…it was indeed a direct sequel to one of the most celebrated games in gaming history. I can't think of a better way to have ended E3 or this list. Here's to dreams coming true!
Honorable Mentions:
Ni No Kuni: Wrath of the White Witch Remastered/Switch Reveal
Ghostwire Tokyo Reveal
Seiken Densetsu Collection Shadow Drop
Forza Horizon 4 LEGO Speed Champions Expansion
Square Enix Avengers Game Reveal
Minecraft Dungeons Reveal
Microsoft Might be Ready to Dominate the Next Generation
Playing Catch-Up
As the current generation of consoles winds down in preparation for the transition to new hardware in 2020, it's safe to say that Sony has come out on top through the past six years. While we don't have Xbox sales numbers since Microsoft stopped releasing them earlier this generation, right from the console reveals the going has been rough for Xbox, and while the Xbox One family is by no means a failure it certainly isn't on par with the PS4 in terms of success.
But the winds may be changing. Sony hasn't made any major missteps à la Xbox's showing at E3 2013, but Microsoft has been taking recent steps to make the choice between the two console manufacturers more and more difficult. Without further ado, let's look at what might give Xbox the edge in 2020 and beyond.
Xbox Game Pass and Project xCloud
Arguably the most enticing reason to own an Xbox today, particularly if you don't own a gaming PC, is Xbox Game Pass. The subscription service gives users access to a catalogue of over 200 titles with games ranging from the first Xbox to the One with more being added regularly. Microsoft has even stated that every one of their first-party releases going forward will be available on Game Pass on release day, with the upcoming Gear 5 even releasing 3 days early for subscribers. At E3, Microsoft released Xbox Game Pass Ultimate, bundling together Game Pass for Xbox, Game Pass for PC, and Xbox Live Gold, and with it, there's no question that it is the best-value games subscription service available today.
With such a large library of titles available for download, the subscription service completely outclasses Sony's own, PS Now. Sony's service touts streaming as its way to play (though recently has started allowing its PS4 games to be downloaded). But in case of streaming catches the mainstream quicker than expected, Microsoft is prepping their own streaming service, the mysterious Project xCloud. For now, much of the world (in particular, its bandwidth) isn't quite up to the task to make streaming games, but Microsoft isn't taking any chances on keeping up for the next generation.
Games with Gold reaches parity with PS Plus
For years, Sony's PlayStation Plus appeared to consistently beat out Microsoft's Games with Gold month-to-month, especially considering PS Plus offered more titles every month. Since the launch of the PS4, Sony's online service had included not only two free PS4 games every month, but also PS3 and PS Vita titles. But last March, Sony announced a sizeable shake-up to the service by way of axing the monthly PS3 and Vita offerings, and this March they followed through, with only two PS4 titles now available each month.
Many had hoped Sony would quickly up the number of PS4 games given monthly, or that the reduction in the number of games would mean a large increase in the quality of the two PS4 games each month. Sadly, neither of these seem to have come to pass. Games with Gold, on the other hand, still releases two Xbox One games and an Xbox 360 title every month.
The release of the next consoles will likely see some changes to the makeup of the monthly PS Plus and Xbox Live Gold lineups, but for now, Microsoft holds at least a slight advantage after PS Plus having the edge for most of the generation.
Recent Studio Acquisitions
In this day and age, it shouldn't be controversial to say that the PS4 has better exclusives than the Xbox One. Unless you're a diehard Halo or Gears fan, it's difficult to resist brilliant Sony exclusives like Uncharted, God of War, Spider-Man, and Bloodborne, to name just a few.
Microsoft seems to have recognized this and have been reacting by purchasing some major studios. Double Fine, Ninja Theory, Obsidian, and more have been acquired by Microsoft over the past few years. Sony still appears to have more and better-announced exclusives for the near future (The Last of Us Part 2, Ghost of Tsushima, etc.), but in the next year or two, we should expect a pretty massive explosion of announcements and releases from Microsoft as their new studios kick into gear.
PC Compatibility
The Xbox Play Anywhere program launched in 2016, allowing players to purchase participating games for either Xbox One or Window 10 and to receive copies for both platforms. Play Anywhere titles share progress and achievements and often support cross-play. The program is part of Microsoft's hope to more closely integrate Xbox with PC, and could reasonably result in PC players to purchase an Xbox by easing them in with a preexisting library of their own games.
Also in their bid for more PC players, Microsoft has begun moving away from the oft-maligned Microsoft Store. Rather than attempting to salvage the store and turn it into something more welcoming for gamers, they launched a totally new Xbox app at E3 2019 alongside Xbox Game Pass PC. The app lets players access their games library, Game Pass, and a store for games, thankfully cutting out the need for the unwieldy Microsoft Store when it comes to buying and playing.
Just because Sony is on top right now, doesn't mean they will continue to be in the era of the PS5 and Project Scarlett. We've seen the big dog fall before, with the Xbox 360 holding the upper hand over the PS3 throughout last gen. And Microsoft has been doing a number of things right over the past few years, to the point where it looks as if they really could have a shot at being the dominant player in the next generation of consoles.