Are you surprised?
Nintendo has just released the English translation of their financial report for the fiscal year ending in March 2017. Aside from posting incredible Nintendo Switch launch numbers, the company also revealed that it's not planning on hosting a press conference at this year's E3 event. Their plans for E3 will be detailed "at a later date," but it's safe to assume that Nintendo will once again host a special Digital Event along with live Nintendo Treehouse segments.
The response to this news by fans has been somewhat mixed. Many longtime fans look back on Nintendo's E3 press conferences with fondness, and it'd be huge for them to return to that format for the launch of the Switch. However, a look through a less nostalgia-filled lens might rear different results. One need only look as far back as the Nintendo Switch Presentation in January to see that Nintendo has become a bit rusty when it comes to live events. The January presentation was awkward, off-target and messy, something we're not used to seeing from the extremely polished Nintendo Directs.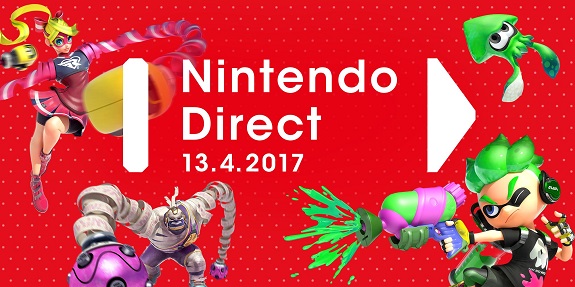 If my hunch is correct and Nintendo decides to stick to a Digital Event and live Treehouse gameplay like they have for a few years now, it's honestly the best decision they could've made. The "Nindies" Showcase and April Nintendo Direct were leagues better than the January presentation in terms of production value, quality control and dissemination of information. Sure, it'd be nice for Nintendo to have a stage show like Microsoft and Sony, but it's best to stick to what works, and they're fantastic at producing incredibly slick digital content.
No matter the format, it's clear that Nintendo will have to come swinging at this year's E3. What are you expecting to see from the Big N? Let the theories fly in the comments below!