Born and raised on Goomba Stomp, Nintendo's Newsworthy is a weekly news column reporting on Nintendo's news.
This week, more details on the Switch surface, Nintendo guests on The Tonight Show, and more.
Empoleon Announced as Playable Fighter for Pokkén Tournament
Empoleon, the fourth generation's water starter and third evolution of Piplup, has been confirmed as a playable character in the arcade version of Pokkén Tournament.
It appears to fight with a wide collection of water type moves, which fits its theming as well as its in-game typing of water/steal.
It looks pretty awesome.
This completely confirms the rumors revolving around Pokkén Tournament, stating that Scizor, Darkrai, and Empoleon would be coming to the game, though most of the rumors did not predict the addition of Crogunk.
While it's unfortunate that none of these characters will be coming to the Wii U version, there is a rumored Switch version complete with every DLC character. Sad for Wii U owners, regardless, but what isn't?
Here's the trailer posted on Gamexplain's Youtube channel:
Goodbye! BoxBoy! Announced for 3DS in Japan
The third and final installment of HAL Laboratory's BoxBoy series has been announced in Japan.
Appropriately titled Goodbye! BoxBoy!, the game looks to bring loads of new mechanics to the already excellent BoxBoy puzzles. The gameplay segment shows a new jet pack kind of block that rockets upwards when activated, an exploding block that can open new pathways, and more.
A new amiibo was revealed as well, showing the cute protagonist kicking back.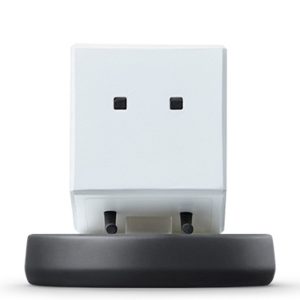 He's just chillin'.
The game will be available for download in Japan, and the amiibo, along side all three BoxBoy games, will be released physically in a bundle.
As for the game's release in other countries, Nintendo hasn't confirmed anything, but it's likely that Goodbye! BoxBoy! will be released outside of Japan, considering that the other two games were.
Here's the full gameplay segment posted on NinEverything's youtube channel:
Pokémon Walking Animations Found in Sun and Moon
Dataminers have discovered walking and running animations for every pokémon in Sun and Moon. This includes the starters, legendaries, and even ultra beasts.
The models shown are from the overworld, pointing towards a feature's long awaited return.
In Pokémon Heart Gold and Soul Silver, every pokémon was able to follow the main character in the overworld. Many players were distraught that this feature did not return in further installments. Yet, here it is in Sun and Moon's code.
Heliolisk's walking and running animations.
So why was this feature not present in the actual retail game? Well, many theorize that Game Freak is planning to include it in the rumored third version, Pokémon Stars, that is said to be coming to the Switch.
Of course, the feature could have been cut at the last minute because of the 3DS' limited power, but odds point towards the aforementioned theory.
Nintendo Discusses Cancelled Direct Sequel to Wind Waker
In an interview published in the upcoming Zelda art book, Arts and Artifacts, Azouri Takizawa discusses the cancelled Wind Waker sequel.
The game was supposedly more land-based, having Toon Link gallop on a horse instead of sailing across the sea, but Toon Link's stout size made horse riding look a little too silly.
It's hard to imagine this guy riding a horse…
Also, most Zelda fans at the time weren't happy with the cartoony design of Wind Waker, so Nintendo thought it wise to go for a more realistic aesthetic. Hence, Twilight Princess' somber look.
While sad to think of the various missed opportunities, it was probably the right decision for Nintendo, considering its fan's demands.
Seasons of Heaven Revealed as a Switch Exclusive
Seasons of Heaven is the first third party exclusive revealed for Switch.
Developed by AnyArts, an indie developer based in California, Seasons of Heaven takes place in a post-apocalyptic world. It's based on a French novel by the same name.
The protagonist is a young boy named Yann, accompanied by Ani, his French bulldog. Both characters are playable and have unique attributes.
This game also runs on the Unreal 4 engine, so its visuals are exceptional.
While no release date was announced, it's definitely exciting to see more support pile on for the Switch.
From Software has Dark Souls III Running on Switch
From Software announced that they've created a build of Dark Souls III that runs on Switch. Apparently, it's running at a level that they are satisfied with.
From Software is also considering porting all three games in a sort of Dark Souls collection to all current gen consoles, including Switch.
Nintendo and From Software's working history is… nonexistent, so it's unusual to hear them considering a collaboration. A Dark Souls collection is sure to attract some non-Nintendo gamers though, especially because of the console's ability to play on the go.
Best Buy Announces Restock of NES Classic Edition
According to an email sent to a select few Best Buy customers, the NES Classic Edition will be restocked on December 20th and will be sold to customers on a "first-come, first-served basis."
The sixty-dollar hunk of plastic sold out almost immediately during its initial release, so this could be many consumers' first real chance at purchasing it.
Best Buy isn't exactly reporting this with absolute confidence, however. Very few customers actually received this email, and it highlights their "limited quantities."
Not exactly inspiring confidence.
While most fans probably shouldn't get their hopes too high up, it's worth a try regardless.
Nintendo Appears on Jimmy Fallon With Surprise Switch Showing
Reggie Fils-Aime, the president of Nintendo of America, appeared on The Tonight Show this week, alongside Shigeru Miyamoto.
He was there showing off Super Mario Run, Nintendo's new mobile game releasing for IOS on December 12th and other phones in 2017.
What they showed of the game looks extremely promising, with challenge coins, lots of different modes, and different unlockable characters.
But after everything was said and done, Reggie had one more surprise for the audience. Many viewers had been wondering what was hidden under the giant question block sitting between him and Jimmy, and many of their suspicions were confirmed, as Reggie lifted the box and revealed the Nintendo Switch.
This was the first live showing of the Switch, and it was glorious.
They showed the console from a lot of different angles, and gave a good look at the final product. They also showed The Legend of Zelda: Breath of The Wild being played. While the game's frame rate struggled on the Wii U, it ran beautifully on the Switch. Even when Reggie lifted the system from its dock and the game transferred to the Switch's screen, the game looked exquisite.
Here's the full clip:
This highlights a recent change in Nintendo's marketing strategy. While they used to present their consoles and games in a way that would only reach their most enthusiastic fans, they now present them using reachable, understandable, and endearing methods. It appears that they've finally come out of their safe-zone and are taking some worthwhile risks.