7 'Splatoon 2' Crossovers That Need to Happen
Splatoon has a fairly rich history of crossovers with other brands via its monthly Splatfest tournaments. With the recent announcement of a TMNT crossover, what other brands would be ripe for a Splatoon 2 collab?
Splatoon has a somewhat rich history of crossovers with other brands. Be it through fashion via Nintendo's partnership with Uniqlo or through Splatfests like the iconic Spongebob vs. Patrick face-off, the team has been fairly calculated with which brands it partners with. Now just a few days ago, Nintendo announced the first-ever tournament-style Splatfest as a crossover with the upcoming Nickelodeon cartoon Rise of the Teenage Mutant Ninja Turtles. That got us thinking: What other awesome crossovers would we love to see in Splatfest form? Without further ado, here is a small sampling of our dream Splatoon 2 collaborations.
One-Punch Man: Saitama vs. Genos
To say that One-Punch Man is a hit would be a major understatement. The 2015 superhero anime made waves when it originally aired, but its move to Netflix last year exposed even more millions of viewers to Yusuke Murata's masterpiece. Now that the show has a second season firmly in the pipeline, a feature in Splatoon 2 seems like the perfect way to appeal to their shared audiences.
There's a lot of potential for an upset in a Saitama vs. Genos Splatfest. On the one hand, Saitama seems like a clear favorite as the main character of the series and may very well sweep the popular vote. On the other hand, Genos' character design is much more appealing to the typical shonen audience who might have never seen the show. With enough luck, this might actually give Genos a chance to beat Saitama for once.
Xenoblade Chronicles 2: Pyra vs. Mythra
2017 was a banner year for Monolith Soft. Not only did they keep their promise of getting Xenoblade Chronicles 2 out before the end of the year, but the game has already become the best-selling in the series. While this may be partially due to the Switch's success in general and the fact that it's an excellent JRPG, it's also likely due to the popularity of Xenoblade 2's leading ladies, Pyra and Mythra.
Hardcore fans have been arguing over who the "best girl" is between the two ever since the game dropped back in December. Advocates of Pyra tout her sweet and innocent nature, whereas fans of Mythra love her no-nonsense attitude and the fact that she's the true form of the Aegis. Now that the game's hype has started to die down a bit after the holidays, cross-promoting it via a Splatfest would be a great way for Nintendo to reignite interest.
Super Mario Bros.: Mario vs. Luigi
If there's one Splatfest crossover that I would bet money on happening, it's this one. It's honestly shocking that we haven't had a Mario vs. Luigi Splatfest yet, especially given the immense success of Super Mario Odyssey. Though the two brothers are far from enemies, the narrative of Luigi living in his older brother's shadow has been ingrained in gaming culture for decades. Why not pit the two against each other in Splatoon to see who's really the best once and for all?
DC vs. Marvel
If there's one thing that the average consumer isn't tired of, it's superhero movies. Marvel has managed to transform its comic book IPs into box office smashes time and again with a level of quality that's almost scary. D.C. hasn't had nearly as much success comparatively, but the hits it has had have been massive (see: The Dark Knight Trilogy and Wonder Woman). The huge roster on both sides make the crossover ideal for a tournament-style Splatfest, but which characters should make the cut?
After careful deliberation, it seems wise to have two of the most iconic superheroes and two recent favorites go head-to-head. Though Superman might be the classic D.C. icon, Batman is likely more relevant to the younger demographic playing Splatoon 2. Spiderman's recent films, inclusion in The Avengers and the upcoming game also make him a great candidate. As for the current favorites, it's hard to go with any representatives other than Wonder Woman and Black Panther as popular superheroes in recent memory. In fact, the sheer popularity of all of these franchises is guaranteed to make for one of the most hyped Splatfests this side of Callie vs. Marie.
Adventure Time: Finn vs. Jake
The impact that Adventure Time had in the cartoon world is still palpable more than eight years later. Finn and Jake gradually became both household names and the beloved friends of kids and adults alike as the show chronicled their misadventures in the Land of Ooo. Though Rick and Morty might have been a more current cartoon choice, there's no doubt that the majority of Splatoon 2 players are at least familiar with the show. With Adventure Time airing its 10th and final season this year, holding a Splatfest in its honor only seems right.
IHOP vs. Waffle House
Food-related Splatfests are always some of the best. Be it Burgers vs. Pizza, Pro-pineapple vs. Anti-pineapple or the infamous McDonald's-sponsored Fries vs. McNuggets Splatfest, people can get pretty passionate when it comes to food. Since we're already seen a number of savory themes, it only seems right to focus on something a little sweeter this time around: pancakes vs. waffles.
One could argue (and rightfully so) that IHOP would be at a major advantage as the obviously more well-known brand. Waffle House is a large chain but is generally limited to the southern United States. As its name implies, IHOP has locations all around the world and the mindshare to match. Despite all of that, though, this is a battle that would ultimately come down to food more so than branding, which gives me hope that this would be a contentious match.
Avatar: The Last Airbender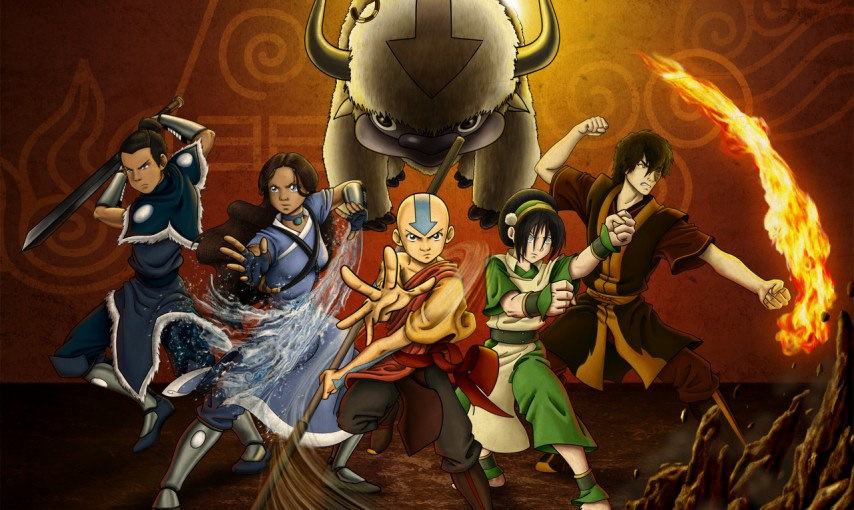 There are few shows across any medium that are as beloved as the original Avatar: The Last Airbender. Many of us grew up enraptured by the war-torn-yet-vibrant world of Avatar and the thrilling adventures of Aang and his crew. Just as important as the themes of friendship and loyalty were the stunning elemental clashes between benders of different nations. Every kid growing up with the show wanted to be able to bend an element, and I'm willing to bet that the appeal of that idea is still very much alive.
Even though younger gamers might be more familiar with sequel series The Legend of Korra, the basis for the tournament-style Splatfest would remain the same. The first two rounds would have matchups between opposing elements: Fire vs. Water and Earth vs. Air. The winners of each would move forward to duke it out for the coveted title of the best element. Not only would this be easy to coordinate since every element already has a corresponding color in the show (and thus a predetermined shirt/ink color), but it also sets the tournament up for the extremely hype possibility of a Fire vs. Air final showdown. This one needs to happen.
Beanie Babies: The Collectables with Heart
Toys We Love Spotlight
For our Toys We Love Spotlight, I'm looking at one of my personal favourites: Beanie Babies. I had collected so many of these growing up, and households worldwide in the 90s and early 2000s were sure to have at least one Beanie Baby in their possession (was it even the 90s if they didn't?). These plushie companions were cute, cuddly, and collectable, so it's not a surprise that the Beanie Babies craze swept the globe, forcing parents and toy collectors everywhere to dig into their wallets.

Beanie Babies had a few aspects to them that made them stand out from your average plushie. Firstly, they did not have as much stuffing as most soft toys. Whilst some thought that this made them look cheap, it also made them light, posable, and gave them a realistic feel and look. The bear Beanie Babies were particularly good to pose, and this set them apart from run-of-the-mill teddy bears. Another element that made Beanie Babies more unique was their special tag. Each toy had a tag attached which had the toy's name, date of birth, and a quotation etched inside. The former was something that could have been a risky choice, as although it wasn't completely taking away the child's choice of name — there was nothing stopping them from just calling their Beanie whatever they wanted — a pre-selected name can be difficult to sell, as kids can often take great pride and pleasure in naming their toys.
It was a great success, however, and worked as a nice finishing touch for the Beanie Babies, adding a dash of personality and flair (something much needed in the often critically over-saturated soft toy market), as well as making each Beanie Baby feel like their own creature with their own little stories. Adding to that was the wide variety of animals that were available, such as Tiny the Chihuahua, Pegasus the Unicorn or Swampy the Alligator. This means that the desires of each individual child or enthusiastic collector could be catered to (I myself favoured the dogs and bears).
The Beanie Babies also had their own way of tackling difficult issues in society, showing them to kids through the guise of a soft toy. I'll give you an example through my own experience: I had a Beanie Baby that (as odd as it may sound) gave me more of an understanding of the horrors of September 11th. Weird, right? Allow me to explain. I was only just nine years old on that now-historical day when the twin towers in New York were attacked and so many innocent people lost their lives. I had come home from school (it was afternoon time here in the UK when it happened), and I remember my mum watching it on television in complete shock. She had watched the whole thing whilst I'd been at school.
I didn't really understand what was happening to be honest. Even when I was watching the repeats of the plane crashing into the side of the tower, I was somewhat oblivious the gravity of the situation (though as a nine year old child, I suppose I could be forgiven for that). The news continued to report the tragedy for a long time, and my school held assemblies to discuss the matter. I knew people had died, and that made me very sad, but I remember thinking that people died all the time, so why was this one incident reported on so much? About a month or so after, TY released three Beanie Babies as a tribute to those lost during 9/11. One of these was a Dalmatian Beanie Baby called Rescue, and I wanted him the moment I saw him, not really knowing the true nature of his purpose. My mum obliged happily, knowing what he represented. I remember taking my little Dalmatian with the red collar and American flag on his leg home and reading his tag. It read:
To honor our heroes
who lost their lives in the
national catastrophe that
took place on September 11, 2001.
We mourn for them and express our
deepest sympathy to their families.
God Bless America
I found Rescue in my room recently, and the memories flooded back to me upon reading it again. I remember looking into all the acts of heroism and bravery after reading Rescue's tag, and that's when the situation really hit home to me. I looked into the stories of firefighters and first responders and those who had died, as well as all the search-and-rescue dogs attempting to save people among the chaos. As a child, it can be hard to see past your immediate opinion and truly consider the sheer weight of a situation, but with Rescue's help, I was able to see just how this event was indeed very different to anything I had ever seen before, and how serious it was. It was the first time I felt like I was thinking like a grown up. I looked at the world differently from then on — obviously as I got older, but also from my ability to think harder and search deeper. Honestly, I don't know if I would have even bothered if it wasn't for Rescue reminding me of exactly how much was lost on that day.
Beanie babies will forever be ingrained in culture. They are still bought, sold and collected even now and will remain a timeless staple of most of our childhoods. They certainly are for me. Especially you Rescue, the bravest firefighting Dalmatian the world has ever known.